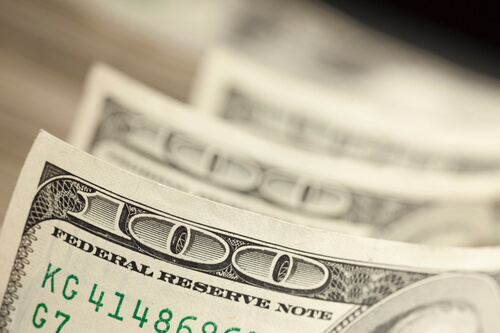 Living in a hot climate like Arizona's is unimaginable without a functioning air conditioning system. During the summer, many Mesa homeowners keep their AC running all day every day just to maintain a comfortable temperature. This, in turn, runs a hefty cooling bill every month.
So, how to keep room temperatures cozy but not spend a fortune on running the AC every month?
Here are some useful tips for you to bear in mind to lower your AC costs this summer.
Use a programmable thermostat
The first thing to consider is how to use your AC more economically. For starters, turning off the AC when you're not using it is common-sense advice, at least from the cost-efficient point of view. We all want to step into a comfortably cooled room after being out in the scorching heat but this is really not a good idea. The difference between indoor and outdoor temperatures should be no more than a few degrees.
And guess what?
This can also help you save on AC bills every month! That's exactly where a programmable thermostat comes into play. You can use it to increase the temperature when you're out or asleep. For example, set the thermostat at 78⁰F on hot days and 82⁰F – 85⁰F when you're outside the house. Studies have shown that each degree a thermostat is set above 75⁰F can result in as much as 10%-15% energy savings.
Want to hear the best thing?
You won't have to manually set the thermostat every time you are about to leave the house. If you are in a hurry, chances are you will forget to set it. Instead, learn what smart living is with an easy-to-use programmable thermostat.
Schedule AC checkup
Just because you don't see anything wrong with your AC doesn't mean you shouldn't have it checked. Did you know that you could save up to 15% in energy just by having the clogged AC filter cleaned? Dirty air filters make your AC less efficient. And what do you normally do in this situation? Turn the AC up. And the result? You run the AC more than it's necessary, while also running a huge monthly bill.
Instead of making this mistake, give a Mesa, Arizona air conditioning expert a call and they will have your AC up to par in no time.
Retrofit your home
No matter how good your AC is, it can only do so much without proper insulation. Insulating your home is a smart move because it helps reduce cooling costs during the summer, as well as heating costs in winter.
There are other cost-efficient retrofitting options like installing solar screens and anti-UV window film on your windows. These simple additions can reduce up to 70% of the heat and harmful UV rays.
And the best part?
Most window films will help you keep the room temperatures comfortable without making the rooms dark. Closing the curtains and blinds will surely help you keep out the sun but it also means you will live in the state of perpetual shade all summer. Consider investing in some of these smart solutions because they virtually pay off themselves.
Eliminate daily heat buildup
While we're on the subject of smart living, it might be good to mention the benefits of outdoor living. Moving the cooking area outdoors means that you won't create additional heat by cooking indoors. During the hot summer months, you should think about how to avoid the heat buildup, and cooking outdoors is definitely the way to go. After all, more heat indoors means running your AC more and ultimately – getting a higher energy bill, month after month.
Install shrubs or trees in front of your windows
While it may be too late to plant shrubs or trees this summer, you can always buy some and install them in front of the windows on the south and west sides of your house. They will physically block the sun and also absorb much less heat compared to the walls. In turn, they will not radiate the absorbed heat after a hot summer's day but provide cool from transpiration.
Go for lighter colors
Shockingly, a dark roof can reach as high as 150°F on a hot summer day. By contrast, a light-colored roof made of reflective material will stay under 100 °F. If painting your roof isn't possible at the moment, at least go for light-colored curtains and blinds.
Smart Air Conditioning Mesa, Arizona Solutions
Whether it's regular AC maintenance, repair or installation, Hughes Air Heating & Cooling is the go-to choice for residents of Mesa, AZ. With over 30 years of hands-on HVAC experience, we are fully equipped to cater to all residential and commercial cooling needs. Boasting the title of Mesa area's Top Trane HVAC Installer for the XV product line, we have every confidence in our skills and expertise.
Want to find out how you can cut your AC costs down this summer? Give Hughes Air Heating & Cooling a call today – we're here to cater to all your HVAC needs!