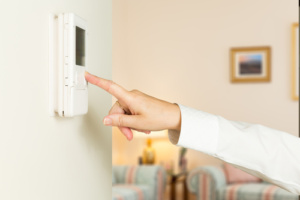 Programmable thermostats are becoming more and more popular and common throughout the United States. Due to the average temperatures and the usual heat, an air conditioner in Tempe AZ is a necessity for homeowners. More and more people have started to notice the financial and other benefits of owning a programmable thermostat. Here are some of them.
Reduced energy and money spending
One of the first and foremost benefits of having a programmable thermostat is the fact that it can save you a lot of money on electricity bills. This is achieved by getting better acquainted with all the functions of your system, so you can use the most of it. By programming it according to your daily and weekend routine, you can significantly lower your energy usage, which automatically means lower electricity bills. Why waste energy and money when you are not home, simply program your system and it will reduce the cost for you.