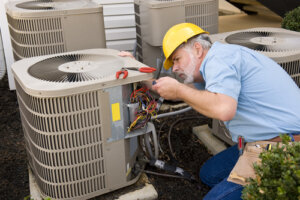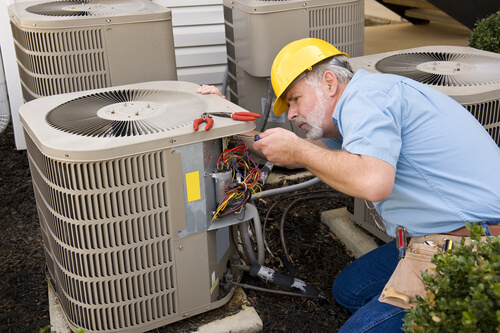 Air conditioners are a lot like cars in that they're both complex machines that contain numerous moving parts and are constantly exposed to bad weather, temperature fluctuations, dirt and dust buildup, and other harsh conditions.
As with cars, the only way to prevent the rough Arizona climate from causing costly damages to your cooling system is to ensure it receives regular servicing from qualified HVAC pros in Scottsdale and the area.
But how frequently should you service your AC, and what does a comprehensive air conditioner maintenance checklist include? Are there any measures you can take to keep your AC safe during the cooling season? Keep reading to find out.
What maintenance does an air conditioner need?
While homeowners are advised to give their cooling and heating systems a visual examination every now and then, there's only so much they can do without specialized training and equipment.
Seasoned HVAC technicians know what to look for and how to examine components that wouldn't otherwise be accessible without the relevant tools and expertise. More importantly, they know how to safely handle and dispose of AC refrigerant in a way that's harmless to people, animals, and the environment.
A professional AC maintenance includes:
Checking if the system contains the correct amount of refrigerant
Checking for debris and dirt in the outdoor unit
Testing for leaks by performing a pressurized system test using a leak detection device
Checking the fans for signs of damage to the blades and motor
Checking the filters and replacing them as needed (or cleaning them if they're reusable)
Removing and disposing excess refrigerant in an environmentally-friendly manner
Checking for duct and seal leakage within the central AC system
Checking if the amount of air flow through the evaporator coil is at correct levels
Checking for clogs and obstructions in the condensate drain
Verifying if the electric control sequence is correct, therefore preventing the cooling and heating systems from operating at the same time
Inspecting, cleaning, and servicing the electric terminals
Adjusting all the belts (if necessary) and checking for signs of wear
Checking if there's enough oil in the motors
Checking the thermostat
How often should you have your air conditioner serviced?
A residential AC should be checked by a professional AC technician once a year. This is best done at the beginning of spring, as it enables you to catch and fix any problems before they can interfere with your AC's operation during summer.
Spring is also a great time to replace old ACs with newer models that have superior efficiency ratings, as HVAC contractors are still nowhere near as busy as they usually are once the hot summer days really start to roll in.
Which AC service has a detailed air conditioner maintenance checklist in Scottsdale & the region?
Air conditioner maintenance is a professional service that requires specialized training and hands-on experience. That's why you should always have your ACs serviced by a reputable HVAC contractor like Hughes Air that has the necessary tools and experience.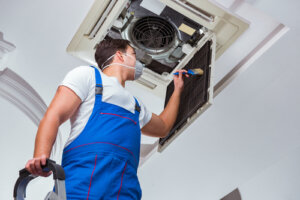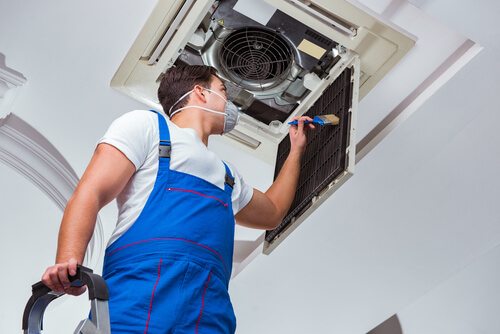 We repair, install, and maintain all types of HVAC systems, including:
Central air conditioning
Split air conditioning
Nest thermostats
Ductless air conditioning
Furnaces, heat pumps, and boilers of all types
Indoor air quality systems
Gas and electric water heaters
Commercial HVAC units, and more.
In addition to the City of Scottsdale, we also serve many nearby communities, including Chandler, Tempe, Gilbert, Queen Creek, and more. Reach out to us today if you want to book our services, or fill out our online form if you'd like to request a free estimate.