Chandler: A vibrant, innovative city perfect for leisure and business
One of Hughes Air's favorite places to do business, Chandler offers a wealth of opportunities for its residents and visitors.
Since the 1990s, Chandler has experienced rapid growth, making it one of the fastest-growing cities in the nation. Located in Maricopa county and spanning over 65 miles, Chandler's population of approximately 270,000 with a density of 4,133 people per square mile places Chandler as the 4th largest city in Arizona and the 77th largest in the U.S. Despite its rapid growth, Chandler has placed its focus on providing a broad range of resources for its people, from access to forward-thinking businesses and quality schools to parks, recreation, and the arts. Hughes Air is committed to serving the residents of Chandler while enjoying its many amenities.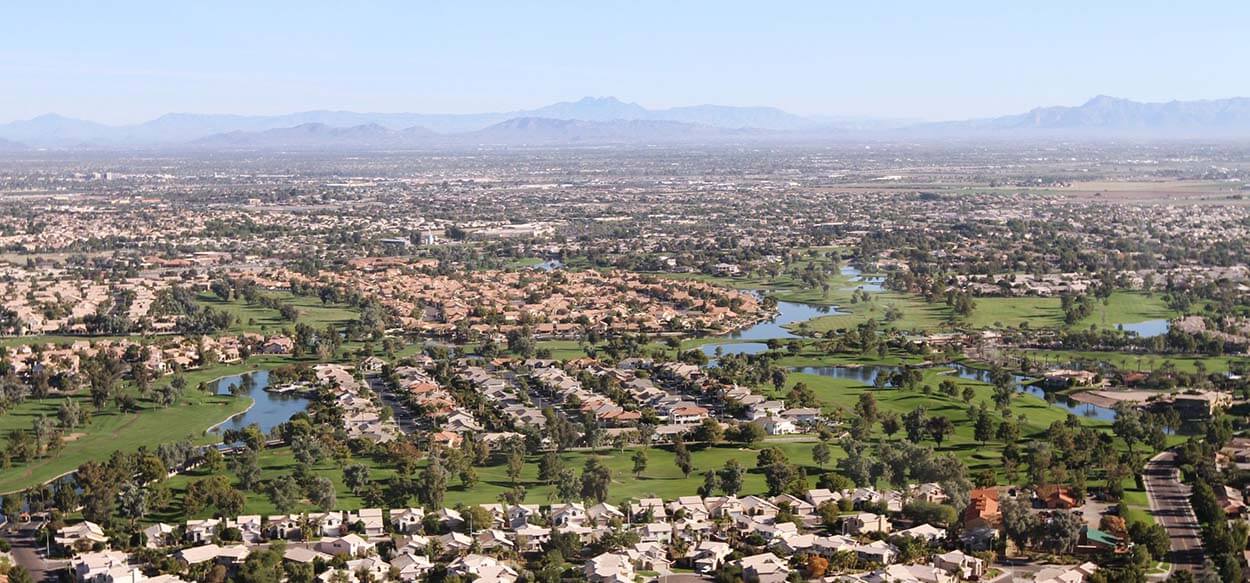 A history rooted in innovation.
Chandler was founded by the first veterinary surgeon for the territory of Arizona, Dr. Alexander John Chandler. Dr. Chandler purchased 80 acres of land from the federal government and began studying irrigation engineering and how this new science could use canals to bring water to the arid desert. Using the Native American canal system as a place to start, Dr. Chandler created an advanced irrigation system that made the beautiful but arid desert farmable.
Dr. Chandler grew his property to an 18,000-acre ranch, which, when subdivided, would become the townsite of Chandler. The townsite office opened on May 17,1912. The town's charter would be drafted eight years later, and in May 1920, the Town of Chandler was officially born. It would also be in May, some 34 years later, when Chandler was upgraded from town to City. While Chandler's agricultural roots remain, the economic base of Chandler is now much more varied and includes a strong manufacturing and electronics presence.
Chandler embraces its past as part of its future, and it shows in its modern version of original downtown Chandler, with a redesigned plaza named after Dr. Chandler. Pursuing innovation while remaining true to one's roots is as important to a business as it is to a city. Hughes Air is as proud of where we've been as we are of where we're going.
Helping businesses navigate and succeed
Chandler is known as the "Community of Innovation" due to its high-tech manufacturing and development, which serves as a base for its key industries and employers. Manufacturing jobs lead the way in Chandler, with 20% of all jobs in this industry. Some of the leading companies in Chandler include Intel, NXP Semiconductors, Microchip Technology, Northtrop Grumman, and Avnet.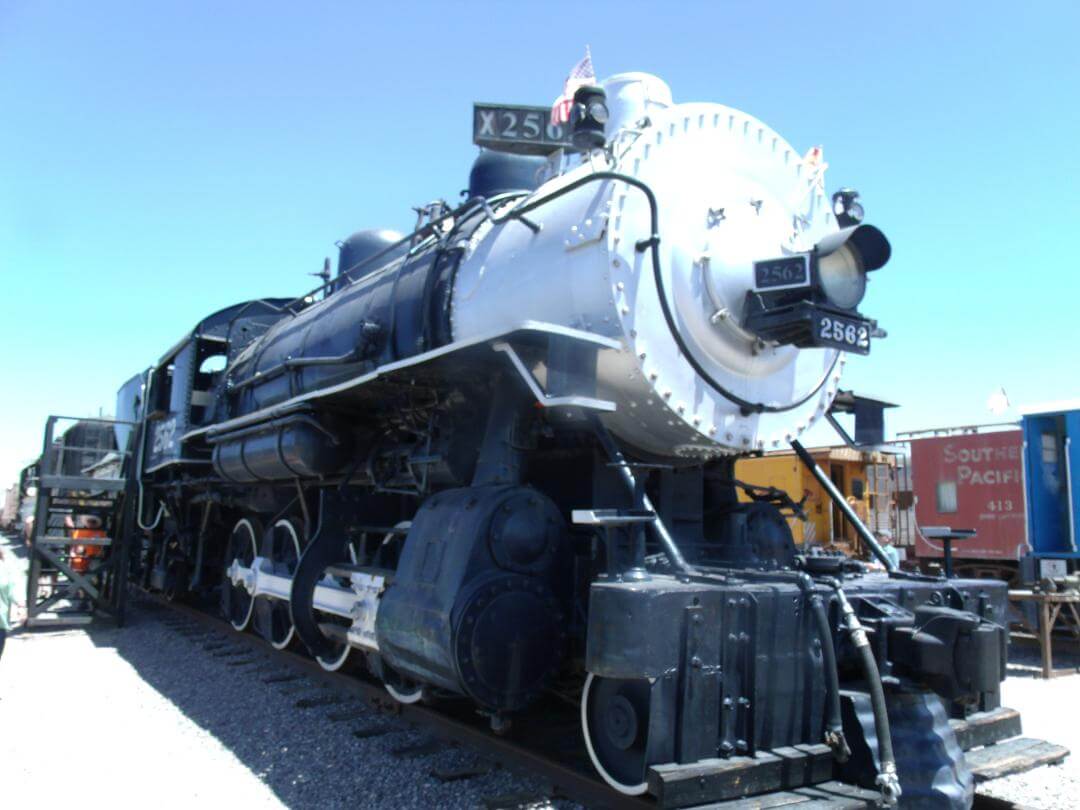 Located just 20 minutes from Phoenix Sky Harbor International Airport and Phoenix-Mesa Gateway Airport, Chandler is easily accessible for business travels. Still, the main reason for business success in Chandler is due to the support Chandler provides its businesses. Chandler's business location team helps business owners navigate the sometimes murky waters of the property development and permit processes. Its Innovations Incubator offers one-on-one business coaching, workshops, mentors, and technical advisors to help guide start-ups. However, Chandler doesn't stop there in its support of businesses. Other business resources include Chandler Chamber of Commerce, Greater Phoenix Service Corps of Retired Executives (SCORE), and Maricopa Small Business Development Center (SBDC).
Chandler recognizes that when businesses succeed, everyone succeeds. Their continued support of companies like Hughes Air makes Chandler attractive to all types of industries and their talent pool of a highly qualified workforce makes success achievable for all. However, business is about more than industry. It's a collection of people working together to make Chandler progressively better. Chandler also provides an excellent quality of life.
Location matters. Livability in Chandler.
Chandler is a centrally located part of the Phoenix Metro Area. Because of this, residents are only a short drive from all major Phoenix highways, and the commute into Phoenix is reasonable if work calls you away.
One of the most popular draws of Chandler is its affordable luxury housing. The average home price in Chandler is $300,800, with 65% of the population owning their home and a median rent of $1,312 for renters. With the population explosion in Chandler, new housing has also grown rapidly, and those neighborhoods provide abundant housing choices. Whether new construction or updating older homes, Hughes Air delivers comfort and convenience to Chandler homeowners. Chandler also fares well in many national "Best of" rankings.
Chandler's median household income of $82,925 is over $20,000 higher than the national average. This is largely due to the wide diversity of jobs at all levels of the workforce. Schools are also a high priority for families considering Chandler. Chandler has two public school systems: Mesa School District and Gilbert School District. Both of these schools have high ratings and boast many achievements. In addition to the public school systems, students have access to Charter Schools and Trade Schools. A commitment to education is one of the most important things a city can offer its residents. Hughes Air stands behind Chandler's continued strive towards excellence in education.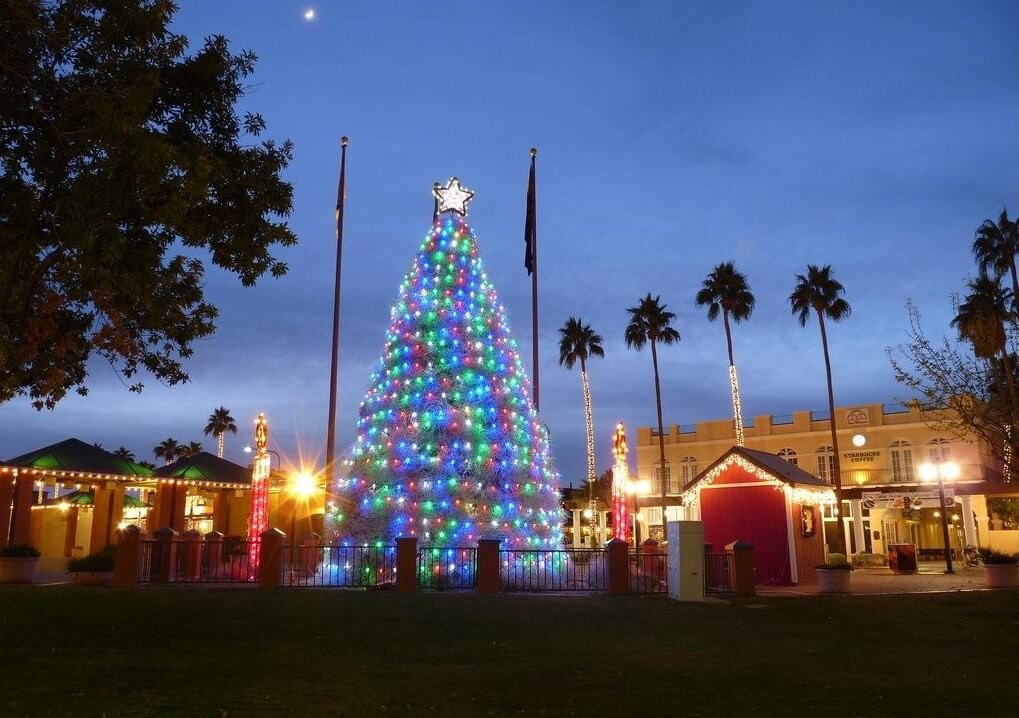 When the time comes for higher education, there are 18 private colleges and universities, four public colleges and universities, and seven community colleges, all within a 20-minute drive of Chandler. Some of these to note include Benedictine University, The School of Architecture, Arizona State University, and Chandler-Gilbert Community College. Convenient access to quality educational opportunities is just one more reason to call Chandler home.
Accessibility, affordability, and diversity are all great reasons to love Chandler, but life isn't just about work and school. Chandler also features great entertainment choices for winding down and enjoying family fun.
Unplug in Chandler
Whether your idea of fun is a walk in the park or a night of fine dining, Chandler has it all for everything from a girl's night out to a family fun day.
When a one-stop shop is what you need to unwind, Chandler Fashion Center, Arizona's second-largest mall, offers everything from world-class shopping to concert series, special events, entertainment, and full-service restaurants. For family fun, Chandler is home to one of only five Crayola Experience locations in the world, featuring dozens of hands-on activities. Downtown Chandler is another way to unplug in Chandler and hosts more than 60 events each year. Its friendly atmosphere makes being downtown feel more like hanging out in a beloved neighborhood than the access to top-notch dining and brew that it is.
There's no better place for the arts than the Chandler Center for the Arts, where you can experience everything from GRAMMY Award winners to emerging artists and the Chandler Museum, which features locally produced and nationally traveling exhibits of culture, history, and art.
Experiencing the beauty of nature is the ultimate way to unplug in Chandler. Veterans Oasis Park includes more than 100 acres of wetlands and desert habitats perfect for hiking, biking, fishing, and more. Where the city meets the desert, Veterans Oasis Park allows people of all ages and abilities to explore the beauty of the Sonoran desert. The park is also home to the Chandler Solar System Walk, a self-guided 2,500 walking path that navigates around a series of monuments and signs that represent the sun, planets, and primary celestial objects. These monuments are places at distances relative to the solar system's scale, meaning that each foot on the walk represents 1.5 million miles.
Whether love of the outdoors, access to world-class amenities, or like Hughes Air, a thriving business and family environment, draws you to Chandler, you'll find that there's no other place in the world like Chandler.