HVAC Maintenance
Since 2012, Hughes Air Heating & Cooling has been making life easier for our residential, commercial, and industrial customers by offering cost-effective agreements for HVAC maintenance. Now it's your turn to discover the ease and affordability these contracts offer for your own heating, ventilation, and AC maintenance. Why wait for problems to strike to call an HVAC specialist? We think you'll agree the better approach by far is an HVAC maintenance contract with our Mesa-area pros. Call or e-mail us today!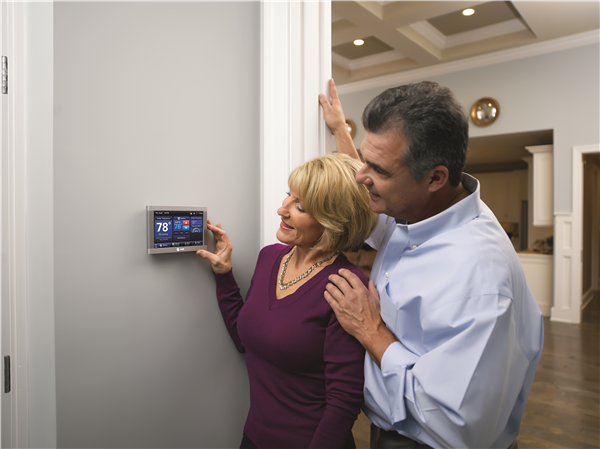 You never know what weather Mother Nature has in store for your Mesa-area property. Nevertheless, you can keep your heating and cooling system in optimal shape with an HVAC maintenance agreement from Hughes Air Heating & Cooling. As the seasons change, we'll help you practice preventive heating and air conditioner maintenance by getting you on our service list for timely professional tune-ups and HVAC cleaning. This ongoing schedule of HVAC maintenance is your best defense for weathering seasonal changes and avoiding malfunctions with your heating, ventilation, and AC systems. Come find out why so many of our residential and commercial customers opt for an HVAC service agreement over a passive approach to cooling and heating maintenance. Call us for details today!
It's almost always easier and less expensive to get out in front of HVAC breakdowns than to catch up after the fact. That's where your HVAC maintenance contract can potentially extend the life of your equipment and save you a great deal of time, trouble, and money in the process. We offer HVAC service agreement options for all types of equipment we repair and install. As such, we can customize your contract to include:
Air conditioning maintenance
Electric/gas furnace maintenance
Heat pump maintenance
Water heater maintenance
And more!
In addition to the cost and convenience benefits of HVAC maintenance agreements, they're also smart from the perspective of having a specialist on call who knows your systems and is familiar with the needs of your property. That alone is reason enough to put your regular AC and heating maintenance in the hands of Hughes Air Heating & Cooling. We'll keep close tabs on the condition and performance of your system components. With that history and service record available, we'll have a clear picture of how to best handle your HVAC maintenance in the present as well as for the future.
Warranties Included With Your HVAC Maintenance Contract
To thank you for being one of our maintenance contract customers, Hughes Air Heating & Cooling is happy to include one-year warranties on your heating and cooling services. While we always back our install services with 12-month warranties, only property owners with an HVAC maintenance agreement enjoy the extra protection of this coverage on professional repairs as part of their annual contract. It's the least we can do to show our appreciation for your confidence in our heating and air conditioner maintenance services. Whether you want added peace of mind for your air conditioning maintenance, heat pump maintenance, water heater maintenance, or other services, our technicians would be delighted to help. Why not ride out the seasons with your HVAC systems cleaned, checked, and ready to go? For HVAC preventive maintenance in Mesa, Scottsdale, or Chandler, call now to set up your annual service agreement.