So, you've decided to have a central air conditioning system installed in your home. If that's the case, you must have a myriad of questions regarding what central AC installation entails and how long it's going to take.
As the leading Scottsdale AC services, Hughes Air is here to tell you everything you want to know about how central heating and cooling works and install your system with unequaled skill and expertise. These seasoned professionals can also advise you on what kind of AC is the best for you and when you should invest in it. In this article, we focus on central heating and air conditioning installation, so read on!
How long does it take to replace a central air conditioning unit?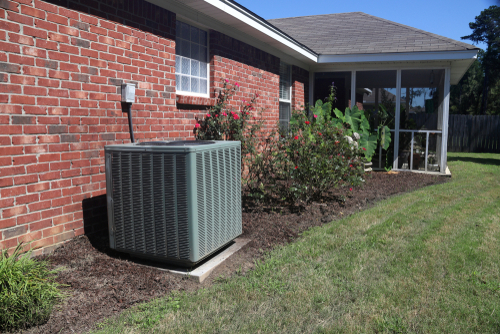 While this undoubtedly is one of the most common questions we hear about central AC systems, we can never give a one-fits-all answer. This is because the duration of the installation process will vary depending on a number of factors, including:
How big your home is. Naturally, installing an AC system on a large home will take longer than if the house was small. This is because larger homes tend to need more than just one cooling unit installed.
Whether you're replacing an old system or installing a new one. Replacing an old AC system will take less time (typically around one day) because you won't have to install new ductwork. A new system, on the other hand, can take significantly longer.
Which central AC system you're having installed and where. The installation of an AC system can vary in terms of complexity depending on its type and where you want it installed. The less accessible the location is, the longer the installation will take.
How much does it cost to install central heating and air conditioning?
Prices of central AC installation tend to vary greatly depending on where you live and the nature of the installation itself. The factors that will influence the exact costs of your installation will be specific to your situation, as well as the HVAC contractors you choose. Here are some of the main factors that will influence the price:
Your location and climate conditions. Depending on the severity of the weather conditions in your place of residence, you may need an AC system that's more powerful or perhaps more than one unit to be able to cool/heat your home.
Whether ductwork needs to be installed. If you already have ductwork installed in your home, your AC installation will cost substantially less than if you had to install a completely new system of ducts.
The size and state of your home. If your home is well insulated and on the smaller end of the spectrum, a smaller unit will probably suffice. On the other hand, an old home with bad insulation may require an AC that's larger, and, in turn, more expensive.
The model of the AC (the brand, size, efficiency). Central air conditioner systems from top-level brands may set you back more, but they come with higher SEER ratings and higher quality builds.
Rely on the foremost Scottsdale AC installation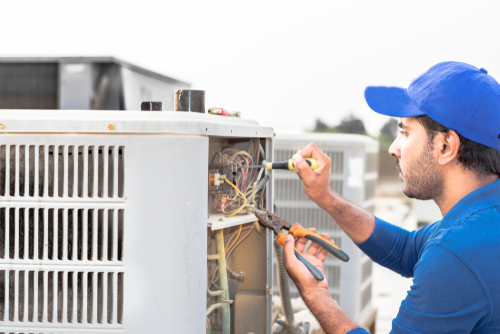 Now that you know all the crucial factors that will influence the cost and duration of your AC installation, it's time to choose dependable experts for air conditioning repair and installation in Scottsdale to handle the job expertly and efficiently. You'll find no better professionals than the seasoned technicians at Hughes Air!
With our seasoned HVAC pros at your service, you'll no longer have to worry about returning to a stuffy and sweltering home after hiking on Camelback Mountain. We'll install your new air conditioner leaving nothing to chance and ensuring that it serves you perfectly for years to come. Reach out to us today!