Mesa: Beloved Home of Hughes Air Heating & Cooling
Where the beauty of nature and opportunity abounds, Mesa, Arizona, is a great place to live, work, and do business.
The third-largest city in Arizona, following only Phoenix and Tucson, and the 38th largest in the country, Mesa offers an abundance of resources to businesses without sacrificing the bond of community and comfort of nature. Hughes Air is proud to serve the heating and air needs of Mesa's more than half a million residents. Its available workforce of 1.4 million within a 30-minute drive creates excellent opportunities for businesses to secure the best talent in their industries. Recent business expansions in Mesa include Amazon, Dexcom, and Electra Meccanica. Other nationally known names have chosen to locate their companies in Mesa. Among the best of the best are Banner Health, The Boeing Company, Drivetime Automotive Group, and AT&T.
Mesa helps businesses thrive
Mesa's Office of Economic Development is dedicated to providing resources to help businesses establish themselves and succeed in Mesa. Whether starting, running, expanding, or relocating a business in Mesa, the OED offers resources to create a seamless and successful business experience. In addition, it provides a Business Builder Toolbox with an almost endless supply of resources to assist existing and potential Mesa businesses. Mesa's HUUB delivers more than 70 free webinars to small companies and start-ups. With all of the support available, it's no wonder business in Mesa is thriving.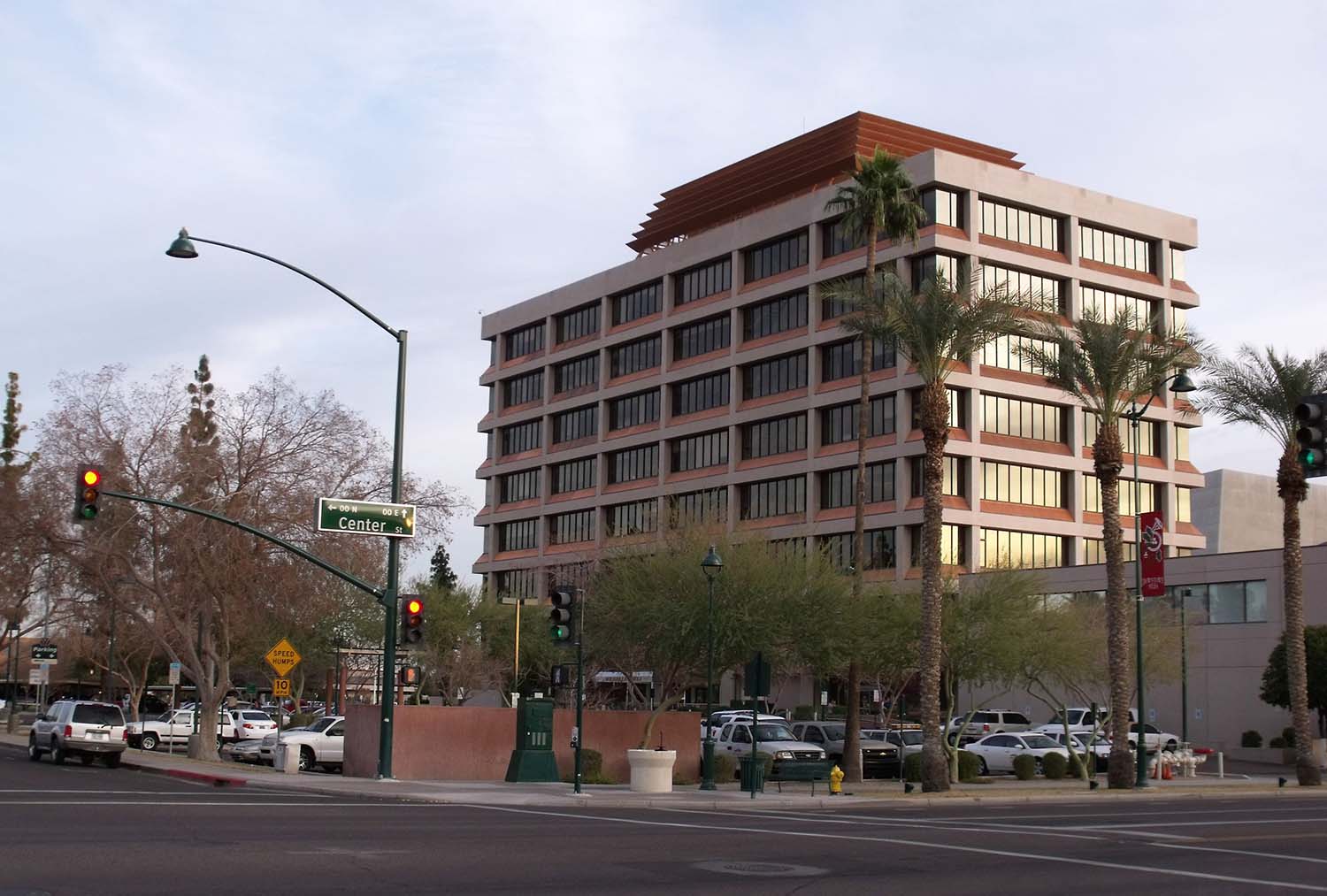 The highly skilled team at Hughes Air consists of dedicated professionals who started from the ground up, learning every aspect of their trade. We pride ourselves on taking advantage of every opportunity to be the most knowledgeable in the industry. We love the focus Mesa places on the importance of continual learning in order to grow business.
Mesa's Rich Heritage
Mesa's history dates back to as much as 2,000 years ago when the Hohokam people arrived and built the original Mesa canal system. These canals were so large and sophisticated that nothing like them existed anywhere else in the New World. With hundreds of miles of canals built by the Hohokam by 1450, the Sonoran Desert became an agricultural oasis. Some of those canals are still being used today. Quality work that stands the test of time is a Mesa history Hughes Air takes great pride in claiming as its own.
At some point, the Hohokam people gave way to the Apaches, and by the late 19th century, the U.S. Army opened the way for settlers to establish Mesa as home. Mesa then continued its steady march on to become the vibrant city it is today.  Mesa City was incorporated in 1883 after registering as a townsite with one square mile of land and 300 residents in 1878. At the time of incorporation, Mesa consisted of Broadway Road on the south, Mesa Drive on the east, University Drive on the north, and Country Club Drive on the west. In 1937, City Hall was built, and by 1950 the population was booming at 16,790. When Lehi became part of the city in 1970, the city's official population grew to 63,049 residents. The Mesa Amphitheater was built in 1979, and the movie Used Cars also opened in theaters. This was an exciting time, as most of the movie was filmed in Mesa. The Mesa Amphitheater is still a great resource today and was named one of the Best Outdoor Concert Venues by New Times.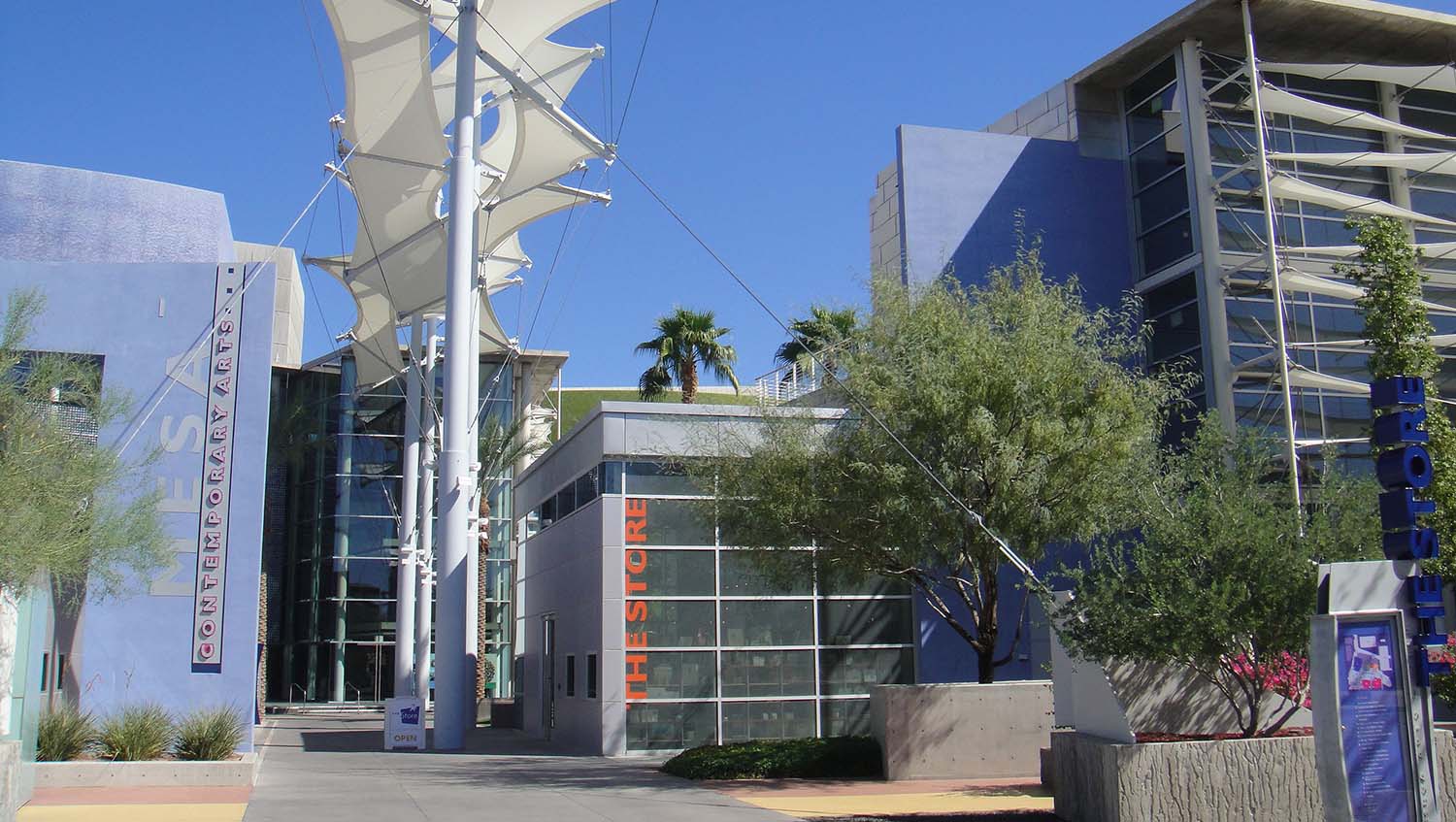 Although Mesa has grown in size, population, business, and innovation, it still retains much of its natural beauty and appeal. Today, Mesa's greatest treasures include its natural resources, but in addition, its vibrant arts scene and school district are highly respected across Arizona.
Enjoy Mesa's Great Outdoors
Outdoor recreational opportunities are plentiful in Mesa. Usery Mountain Regional Park is an excellent choice for nature walks, horseback riding, or exploring. If water activities are more your style, Saguaro Lake for paddle boarding or kayaking may be the choice for you. How about making it a weekend or week by renting one of Saguaro Lake Ranch's cabins? For a little bit of everything, Tonto National Forest borders Mesa and is the seventh-largest national forest of 154 USDA National Forests. Elevations spanning from 1,300 feet to 7,900 feet provide a wide variety of recreational diversions.
If you haven't had enough of the beauty of nature (as if it were even possible), Superstition Mountains has an abundance of hiking opportunities, and there are no shortage of other beautiful scenic hike areas, including Apache Trail Scenic Drive, Lost Dutchman State Park, Canyon Lake, Apache Lake, and Merkle Trail. If you enjoy more of the city scene but still want your exercise, you are in luck. Mesa offers over 40 miles of bike lanes and a bike-sharing program.
A Great Place to Raise a Family
Hughes Air is not only the home of our business, it's also the home of our families, and  for good reason. From its award-winning and diverse school programs to the variety of family activities and affordable housing, Mesa is undoubtedly a great place to raise a family.
Award-Winning School Programs and Higher Education
Mesa's school district is the largest in Arizona. More than 64,500 students are enrolled in Mesa's K-12 schools, which offer programs such as Montessori, International Baccalaureate, Dual language immersion, Advanced Placement courses, AP Capstone diploma program, Career and Technical Education programming, Franklin Traditional Schools, and STEM and STEAM experiences. Mesa's school board and community understand that a strong foundation today creates a strong workforce tomorrow. Hughes Air encourages and supports the efforts of the Mesa School District to prepare its students for a vibrant future.
In addition to K-12, Mesa offers many higher education opportunities, both within Mesa and only a 15-minute drive away. Mesa Community College is the largest in the Maricopa Community College District. Benedictine University Mesa extends its main Lisle, IL campus to Mesa. Arizona State University Polytechnic Campus offers a great four year-program, and ASU is just down the road in Tempe. Whatever your student's goals, achievement is within reach of Mesa.
Housing and Family Fun
Budget-friendly housing is one of the many reasons families flock to Mesa. The cost of housing in Mesa is 7% lower than the national average, with a median home price of $168,500. That's just one of the many reasons Mesa landed at number 32 of Livability's The Top 100 Best Places to Live.
Because of the low cost of living, you can enjoy the fun family activities around every corner! In addition to the many outdoor activities, families can take in games for one of the two Major League Baseball team's (Chicago Cubs or Oakland Athletics) spring training through the Cactus League. As a matter of fact, no matter what your sport, you're sure to find a team to root for in Mesa.
When you want family time to combine education, entertainment, and the arts all into one, explore one of Mesa's many museums. The Arizona Museum of Natural History and Mesa Grande Cultural Park are just two of Mesa's multiple cultural, art, and history experiences. At the end of a long day of family fun, the choices of dining cuisine are as varied as your imagination, ranging from Bobby-Q BBQ to Aloha Kitchen.
When all of that excitement leaves you craving a calmer scene, Mesa has 25 golf courses to turn it down a notch. With fantastic year-round weather, it's always the perfect season for golf.
Whether you are building a business or growing a family, Mesa offers outstretched hands to enjoy all it has to offer. Hughes Air continues to enjoy the hospitality of Mesa and its residents, and we're sure you will too.