What Our Clients Say About Us
Is your air conditioning making funny noises? Have you noticed any water leaking from your AC? Are the rooms just not cool enough no matter how high you are running the air conditioner? If you are experiencing these issues, chances are that your AC needs professional repair. For all these issues and more issues with residential and commercial air conditioner systems, residents of Chandler call in a reliable HVAC contractor – Hughes Air Conditioning Heating & Cooling.
30 years of experience in the HVAC industry
Hughes Air officially started providing HVAC services to homes and businesses in Gilbert, Chandler, Scottsdale, and neighboring areas in Arizona in 2012. However, our licensed, bonded and insured HVAC contractors have over 30 years of experience tackling a variety of AC issues. In addition to the vast experience, our technicians never stop learning about the cutting-edge technologies. We aim to deliver only the best in terms of quality and cost-efficiency, so we keep abreast of developments and specialize accordingly.
At Hughes Air, we have the training, qualifications and practical know-how to perform central AC cooling repairing Arizona, as well as air conditioner repair on split systems.
Award-winning Trane AC repair provider
In 2015, Hughes Air was named the top Trane HVAC installer for the XV product line for the Gilbert AC, AC Tempe, air conditioning Mesa area. We are officially Trane Comfort Specialists, able to provide the best installation and repair service on one of the most sophisticated air conditioners on the market. Trane is a champion of innovations in the HVAC industry and manufactures world-class quality products that guarantee the best in terms of efficiency.
Our AC repair services are not restricted to Trane air conditioners. Whatever AC brand you have in your home or commercial premises, we are your go-to repair contractors serving Chandler, AZ!
Cost-efficient year-round maintenance
In addition to air conditioner repairs, Hughes Air makes sure you have access to regular AC maintenance. Our cost-efficient maintenance agreements enable our customers to go about their daily business without ever thinking about whether their AC is working properly. Regular maintenance makes it possible for our technicians to spot even the smallest issues with our customers' ACs and repair them on the spot. In that way, we ensure maximum efficiency and minimum disruption to our customers' daily routine.
No repair work is too big or small
From leaky ACs to faults in the whole air conditioning system, we have got it covered. Our technicians are trained and qualified to undertake repairs on both central AC systems and ductless split systems. If you think that a job is too small to call an HVAC contractor, think again – you don't have the skills required to perform a good repair work. Even seemingly insignificant glitches can cause your AC to break down if not handled properly. Don't attempt to DIY it – leave to professionals.
Have a chat with our Comfort Specialists and let's get your air conditioning system up and running again in no time!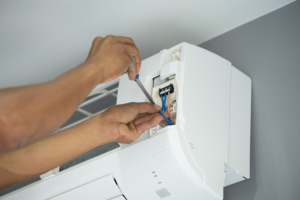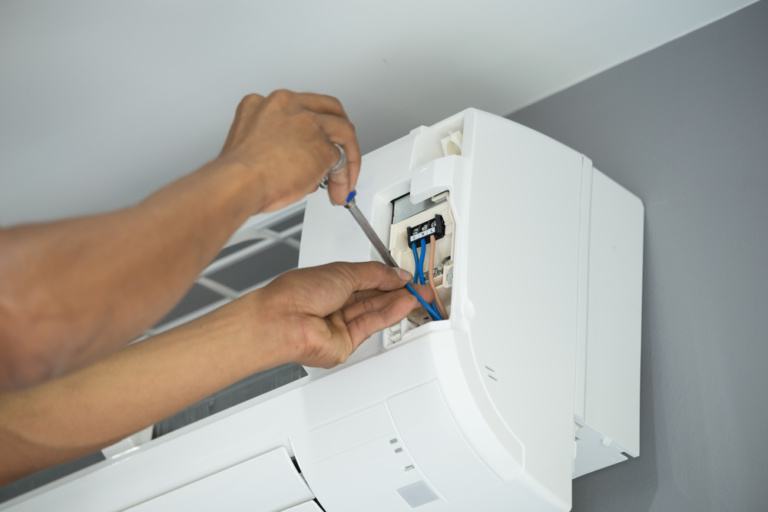 Beginner's Guide To Air Conditioning Repair Troubleshooting
We get countless calls from frustrated homeowners complaining about their air conditioning system not working properly, usually at the worst possible time for them. By neglecting to schedule a full AC service, you risk losing your air conditioner to a malfunction during critical times such as the Summer or the Winter.
However, most of these issues can be easily resolved even by the most inexperienced homeowners. Of course, the issues we'll bring up in this guide are only minor inconveniences. You should by no means try to fix a serious issue such as anything related to wiring or the ductwork, as well as delicate gear within the system itself.
If your air conditioner is malfunctioning, before you start hysterically typing "AC repair near me" consider the following:
Is the air filter dirty?
Is the thermostat set correctly?
Are the fuse or the circuit breaker burnt or tripped?
Is the outdoor unit clean?
Are the air vents clogged?
Read on to learn how to address these issues and see whether they are behind your AC malfunction, as well as how to fix them on your own.
Is The Air Filter Dirty?
Some of the most common issues related to your AC can be resolved by regularly cleaning or replacing the air filter. When replaced, the air filter only lets clean air into your home. However, if it is dirty or clogged, not only will it affect the quality of air, but can also prevent your air conditioner from functioning properly.
Some of the issues that may point out to a dirty air filter include:
Reduced airflow from the vents
Frozen refrigerant lines
Ice on the evaporator coil
Water leaks
Improper cooling
Increased energy bills
AC failure
If you notice any of these issues, check the air filter to see if it is dirty. If it is, replace it with a new one specified by the manufacturer. A clogged air filter will obstruct the airflow in the system, leading to several issues including complete breakdown.
Check Your Thermostat Settings
Another issue that HVAC professional come across too often is an improperly set thermostat set to heat instead of cool. This issue is very frequent during the transition between the heating and cooling seasons.
Some indicators of an improperly set thermostat are:
AC is not turning on
Hot air coming from the vents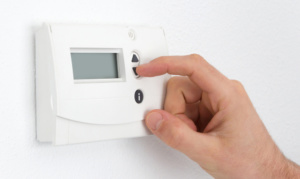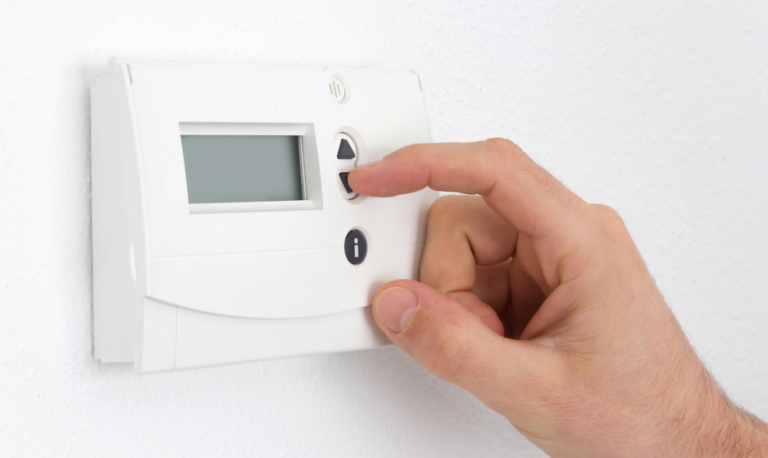 Are the fuse or the circuit breaker burnt or tripped?
If your air conditioner won't turn on, before rushing to call an air conditioning service, first check if the circuit breaker or the fuse on the electrical panel are burnt or tripped. If so, you may need to replace the fuse or switch the breaker back on. Both should be marked on the panel as AC or air conditioner.
Word of caution: if the circuit breaker trips again as soon as you power up the AC, this could indicate an underlying issue such as a short-circuit inside the AC. In this case, it is absolutely necessary to call an air conditioner service as soon as possible, as electrical issues can have serious consequences.
Is the outdoor unit clean?
Sometimes, the issue with your air conditioner may be out of your sight. Homeowners often forget about the outdoor unit, which should be maintained as frequently or even more frequently than the indoor unit. If you see a lot of dirt on the air conditioner unit, you can use a light setting on your garden hose to clear out the dirt. However, if there's a lot of dirt and residue obstructing the outdoor unit, you should call in an HVAC professional.
Some issues related to the outdoor unit include:
Increased energy bills
AC producing warm air
Inadequate cooling
Frequent need for repairs
Are the air vents obstructed?
If you are experiencing issues such as improper cooling or increased electrical bills and have already checked all of the listed issues, go through your home and make sure all supply vents are unobstructed and open. This includes even the vents in the rooms you're not using.
If there's any furniture blocking the vents, make sure to remove them throughout the home.
Some of the issues that occur as a result of obstructed air vents are:
Frozen refrigerant lines and evaporator coils
Improper cooling
Water leaks
Damage to the compressor
Blower motor issues
Duct leaks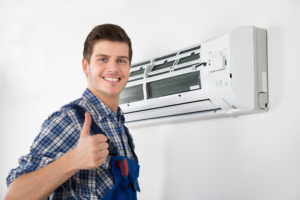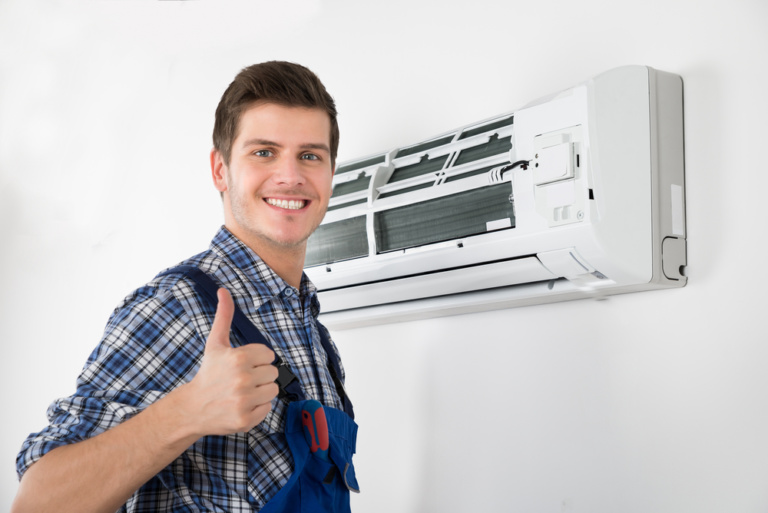 How To Find The Best Company Specialized In Air Conditioning Repair In My Area?
The HVAC system is one of the most expensive and indispensable systems in any home. Therefore, it makes sense to only hire reputable HVAC professionals with a track record demonstrating their expertise. However, there are many companies in Chandler, AZ with not much to show for their experience.
If you are looking for an experienced air conditioner repair company in Chandler, follow these steps to ensure you are hiring a certified professional.
Licensed To Operate In Chandler, AZ
The first thing you need to ensure is that the company you are looking to hire is licensed to operate in the city of Chandler or the state of Arizona. Before scheduling a full AC service, make sure the company is licensed. Some may be willing to look the other way when it comes to a properly licensed company in order to save some money on costly AC repairs. However, you don't want someone inexperienced such as a DIY-er messing with delicate components of the HVAC system including the gas lines, electrical components and refrigerant lines.
Must Have Experience
Next, use a website such as the Better Business Bureau to verify how long they've been in business. The minimum amount of experience you should look for in a company is 5 years. The longer the company has been in the business, the more certain you can be that the company won't just close shop when you need them the most.
Must Offer Adequate Warranties
The worst scenario you can face is having a company install or repair your AC system, only to have it break down in a few months. If the company doesn't offer the proper warranties, you may end up paying the repair fee twice in just a few months. Therefore, don't try to save by hiring a company that doesn't offer adequate warranties.
Must Offer Air Conditioning Repair Every Day
Make sure the company you choose has an urgent AC repair service in case your air conditioner breaks down at the worst time possible. You don't want to face a breakdown during a holiday weekend or a collective summer vacation.