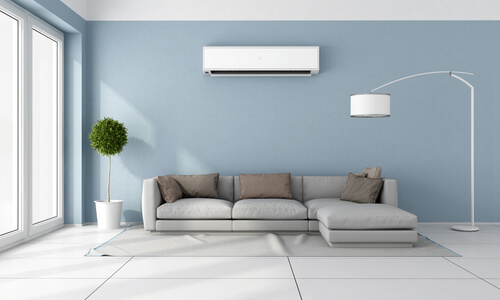 Having a highly efficient air conditioner is a must if you live in Arizona. That's why most homeowners take choosing a new AC very seriously in case that their old one has broken down. Read on to learn how to choose the perfect AC for you.
If you're struggling to decide, don't hesitate to depend on HVAC professionals for help. The knowledgeable experts at Hughes Air will tell you all you need to know about AC models. Once you decide, they will provide you with the finest Chandler AC installation, making sure your new unit works perfectly for years to come.
How do I choose the right air conditioner?
Picking out an air conditioner model and type that fits your individual situation will require a good number of considerations if you want to choose well. A wrong AC model may not match your cooling needs and prove to be a bad investment in the long run. Keep reading to find out how to prevent that from happening.
Consider your budget
Determining your budget should be the first step when choosing an air conditioner. Since AC units can be a sizeable investment, you should carefully consider your financial situation and decide how much you'd like to spend. With a budget in place, you'll find it easier to find a model that fits your budget but is high-quality nonetheless.
Figure out which AC type fits you best
Are you looking for a central AC system, a ductless mini-split, a window AC, or a portable air conditioner? Which one of these air conditioner types will be the right one for you will depend on several factors. This may help you decide:
Get a central AC system if you're doing a home remodel and plan to tear out walls in the process or if you already have air ducts installed. Central AC systems can be expensive, so keep that in mind as well.
Get a ductless AC if you want an efficient and environmentally friendly unit that's easier to install. Ductless AC units are also great if you want to cool down a new room addition which your existing central AC system cannot reach.
Get a portable AC if you're renting your home and can't install any appliances and if you're looking for a convenient option that you can take with you in case you move out of the house.
Get a window AC unit if you want to cool down a small room in your rented home. This type of air conditioner makes a vibrating noise when turning on, so that's something you should be aware of before you decide to get a window AC.
Choose the right capacity
Before purchasing an air conditioner, it's important that you determine the right size and capacity for your space. An air conditioner that is too small for the room you want to cool is bound to produce unsatisfactory results, while a unit that's too large will have a reduced efficiency and be less effective when it comes to removing humidity from your space.
The key to choosing the right size of your AC is to size it according to the square footage of the space you want to cool. This great chart made by Energy Star will help you find the right cooling capacity (shown in BTUs, i.e. British thermal units) for your home.
Hire the foremost Chandler AC installation and enjoy your new AC!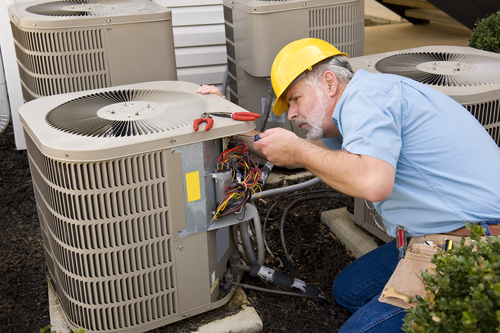 No matter which air conditioner you choose, you may soon find yourself asking "why isn't my air conditioner cooling properly?" unless you rely on seasoned technicians to install your system. Without proper installation, you won't be able to enjoy your new cooling unit no matter how high-quality it may be.
Luckily, you don't have to look too far for the finest AC installers in the Chandler area! Pick up the phone and reach out to Hughes Air today. Our knowledgeable technicians will make absolutely sure that your new air conditioning unit works smoothly and efficiently, allowing you to wave your cooling worries goodbye and visit the Chandler Museum with your friends. Call us today!