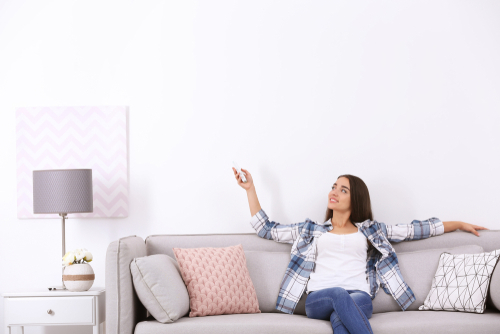 When shopping for an air conditioning unit, there are several considerations you'll need to make if you want to be fully satisfied with your purchase. To start with, you want to be sure that your new AC has a long lifespan and high efficiency. But how long do AC units typically last?
There are only two things you can do when your air conditioner stops working properly – hire the finest Chandler air conditioning repair or start thinking about purchasing a new AC unit. No matter what you decide to do, the seasoned experts at Hughes Air will take all the necessary steps to make sure your home is nice and cool all year round. Additionally, these professionals will be able to share some useful info on HVAC efficiency, make great recommendations, and even advise you on how to advance your air conditioning system efficiency.
How many years does an AC unit last?
While most air conditioners have lifespans of anywhere from 15 to 25 years, the exact lifespan of your air conditioner will depend on a number of factors, such as:
How often you use your unit. Naturally, the frequency of use is bound to influence the lifespan of your air conditioner. If you use your AC heavily and don't maintain it properly, it may break down much sooner than you expect.
How you maintain your AC. If your unit is dirty and grimy, its efficiency will be impaired. If you want to prolong the lifespan of your AC, make sure to keep it clean and remove any debris and dirt from the condenser unit.
Whether you take your unit for tune-ups. Preventive maintenance is the only surefire way to extend the lifespan of your AC as much as possible. Have your unit inspected and cleaned by professionals at least once a year to ensure top performance.
What is the best month to buy an air conditioner?
The demand for AC units is at its peak during the hottest months of the year, and at its lowest point during the winter. So when should you purchase your new air conditioner?
Take advantage of off-season deals
While you may get a sizeable discount during the winter, you may get the best deal for your central AC system in the spring or fall. Discounts tend to be great off-season, especially if you choose a contractor that offers high-quality equipment at great prices all year long.
Do your research
Instead of getting your AC on a whim in the peak of summer, make sure to evaluate your cooling needs first and see which air conditioning system matches your situation the best. The best way to do so is to contact experienced HVAC contractors and have them recommend the ideal AC type and model for your needs.
Rely on the finest Chandler air conditioning repair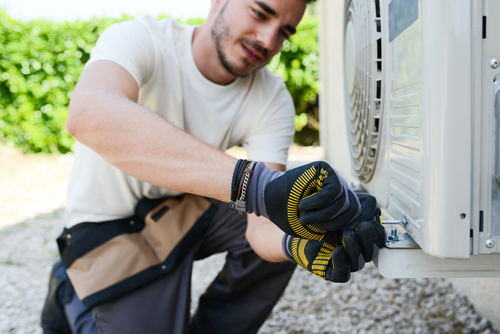 Every homeowner wants their air conditioner to last long and serve them well. What many of them don't know, however, is that they can influence the lifespan of their unit with proper maintenance and regular AC servicing.
If you're tired of cooling down at Mesquite Groves, reach out to the foremost HVAC contractors in Chandler. The skilled professionals at Hughes Air can help you with all your AC troubles, whether you're looking for a comprehensive tune-up or need help choosing a perfect air conditioner for your home. Give us a call today!