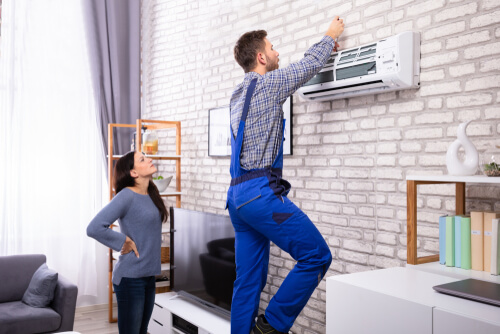 Everything has a life span, and so does your AC unit. However, this doesn't mean that you should wait for your old one to break down before you start shopping for a new one. Just imagine a scorching Scottsdale summer without a properly functioning AC, and you'll understand why waiting for the last minute is not an option.
Before you rush to the store, feel free to contact your trusted AC repair professionals and consult them on the best air conditioning options for your home. They will advise you on AC installation costs, explain to you how central AC works, tell you what you should look for when buying a new unit and when the best time to do this is.
When should you invest in new air conditioning?
If you're thinking about investing in a new air-conditioning, it's best to make your purchase offseason when the demand is at its lowest. In the fall and spring, the retailers are usually overstocked with AC units and are more willing to lower the price.
Why not in winter?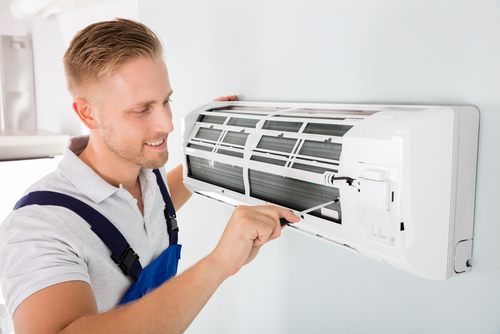 When people are thinking about the best time to buy a new AC unit, winter often comes to their mind as the most logical solution. Nevertheless, it has been shown that the companies that sell heaters and ACs are nothing less busy in the winter than in the summer since this is when furnaces are in high demand.
However, there are certain exceptions to this rule. For example, winter can be the right time for investing in a new AC system if you have already decided to replace your furnace and you want to do both of them at the same time. In this case, you can expect to make a good deal and save some money.
What are the signs that it's time for a new AC?
We've already established what part of the year is best for investing in a new AC unit, but do you know how to recognize that it's actually time to replace your old one? Here are a few common signs that will help you figure it out:
1. Bad smell
If you notice that your AC is putting out some foul smells every time it's turned on, you should have it immediately checked by an AC professional. Most often, this odor is a good indicator that your unit is infested with mold and needs to be cleaned immediately.
However, if it smells like something is burning, this can be a sign of a much more serious issue. It might even mean that you'll need to buy a new one.
2. Increased energy bills
Another common sign that your AC will need to be repaired or replaced is high energy bills. You should think about investing in a newer, more energy-efficient model that will maintain the desired temperature without causing your bills to go through the roof.
3. Strange noise
If your AC is making funny noises, it may mean that your AC unit's lifespan is approaching its end. Squeaking and grinding sounds are never a good sign, and they require immediate attention.
4. The air is not cold
If you notice that your AC is working hard without providing enough cold air, it's safe to assume that something is wrong with it. Whether it can be repaired or it needs to be replaced will depend on how serious the malfunction is.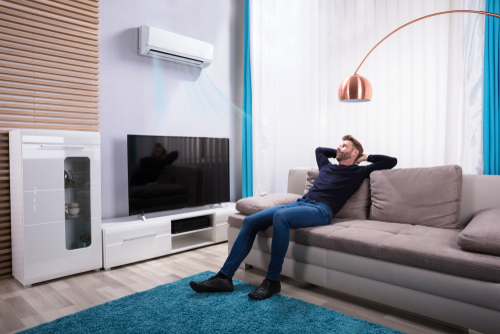 Where can I find the best AC experts in Scottsdale?
If you're looking for a reputable company in Scottsdale to install or repair your AC unit, your search has finally come to an end since Hughes Air does it all! We're the go-to business of the entire Scottsdale area and beyond.
Our seasoned technicians will leave nothing to chance and will do their best to provide you with a foolproof AC installation or repair. You'll finally be able to relax, go shopping or take a trip to Papago Park, and then come back to a perfectly air-conditioned home. We are here to help you improve your life and enjoy your every day!