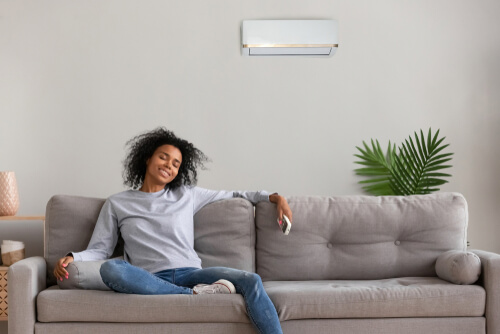 The majority of us are well-aware of outdoor air pollution and know how it can affect our health. Unfortunately, we are not safe indoors either, especially since the indoor levels of pollution are most often even higher than the outdoor ones.
If you're worried that the air quality in your Scottsdale household is low, contact trusted air conditioning services from the area. These experts can help you improve the indoor air quality significantly by maintaining or upgrading your AC system. What's more, you can also ask them about possible AC alternatives, find out how a zoned HVAC system works and if it's worth investing in.
Let's figure out why good indoor air quality matters so much and what we can do about it.
Why is indoor air quality important?
Poor indoor air quality has been linked to numerous health conditions leading to the conclusion that for good health, breathing in pollution-free indoor air is absolutely crucial. These are some of the adverse effects of low-quality indoor air that you should keep in mind and fight against:
Immediate effects:
According to the United States Environmental Protection Agency, certain health effects can appear soon after a person was exposed to indoor air pollutants. Even though they are usually short-term and easy to treat, if the exposure is continuous, the symptoms may advance and lead to more serious health conditions like asthma and other respiratory issues. Some of these immediate effects include:
Headache
Dizziness
Throat irritation
Red eyes and runny nose
Fatigue, etc.
Permanent effects:

Even if you don't have any of the above-mentioned symptoms of indoor air pollution, it doesn't mean that you're safe because certain health effects can show up long after the exposure. So instead of risking developing severe health conditions like heart and respiratory diseases, or even cancer, make sure to monitor the quality of the air in your home regularly and rely on the professionals for help.
In addition to causing health troubles, bad indoor air quality can affect other aspects of our lives as well. For instance, it has been shown that high levels of indoor air pollution are directly tied to decreased productivity and poor mental well-being. This is just one more reason to take this matter seriously and invest in a healthier future.
How can I improve the indoor air quality in my home?
Follow these simple tips and start breathing freely:
Have your trusted AC professional inspect your system and change air filters on a regular basis.
Keep your air ducts properly maintained to prevent the transfer of allergens and contaminants like mold spores, dust mites, and pet dander from one room to another.
Vacuum your rugs weekly since they quickly accumulate harmful particles and keep them trapped in their fibers.
Invest in quality dehumidifiers to maintain optimal levels of humidity in your home and prevent the growth and spreading of mold across your household.
Add some greenery. Plants can serve as natural air filters contributing to improved air quality.
Searching for reliable Scottsdale air conditioning services? Contact Hughes Air!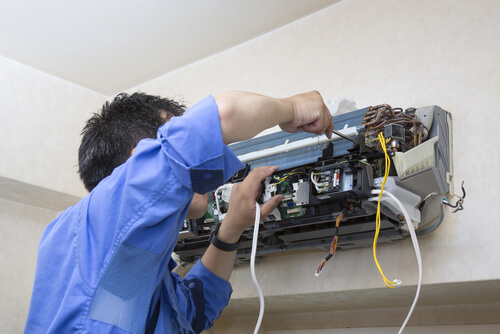 We are located just a short walk away from the Mesa Arizona Temple and have been a part of this community for many years. However, aside from covering the entire Mesa area, our AC repair and installation services are available all across Scottsdale and the surrounding neighborhoods.
Our skillful crew uses state-of-the-art technology and has years of experience in maintaining, repairing and replacing different HVAC systems. What's more, if you need an air filtration system, we are your best call. Here at Hughes Air, your health and safety are our top priority, so you may count on us to cater to your AC needs and provide you with a fresher lifestyle.