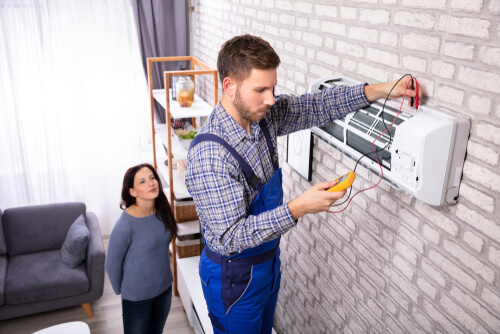 If you want to upgrade your AC system, ductless HVAC zoning is exactly what you need. Your trusted air conditioning service provider from Scottsdale will give you all the necessary information and help you choose what's best for your home.
They will inform you of the numerous benefits of this advanced HVAC system and be there to help you maintain it year-round. However, before you make a final decision, here is what you need to know in order to learn the ins and outs of a ductless HVAC zoning:
What is ductless HVAC zoning?
As the name suggests, this is an HVAC system that includes no ductwork. A single-zone system typically consists of an indoor unit that is mounted to the wall and connected to an outside compressor by refrigerant tubing and electrical wiring.
On the other hand, a multi-zone system is designed in such a way to connect an outside unit to several indoor units, and thus split your home into different zones for improved comfort and better temperature control.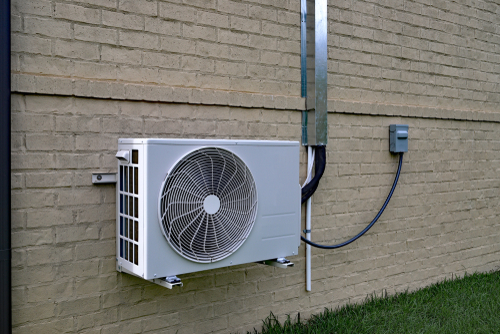 Ductless systems have become particularly popular because they help reduce energy loss that often happens through leaks and gaps that occur in ducts. On top of that, the ductless HVAC zoning system can significantly improve the indoor air quality because there are no ducts that often get dirty fast and thus help the transfer of allergens across the entire household.
Finally, aside from being easily customizable, ductless HVAC systems have proven to be very durable, and what's also significant, quite easy to install.
How does a zoned HVAC system work?
HVAC zoning represents a type of system in which a house is divided into different zones. Each of these zones can be heated and cooled independently from all the others. The temperature in every zone is regulated via remote control or a thermostat.
These systems are custom-made to match your particular needs, the size of your home, and the number of rooms. In other words, your home may be divided into different zones depending on what you need.
Will it work for my home?
Now that it's clear how a ductless, zoned system operates, you might be wondering if it is right for your home. The answer is "Yes, absolutely!" There is no household that has balanced temperature levels across all the rooms. Some parts of your home are more or less exposed to direct sunlight, have larger or smaller windows, are bigger or more compact in size, and all this has an impact on the indoor temperature.
A zoning system will allow you to create a nice balance in room temperatures across your residence, as well as accommodate different preferences of your family members. These are some of the issues that a zoned HVAC system would be an excellent solution to: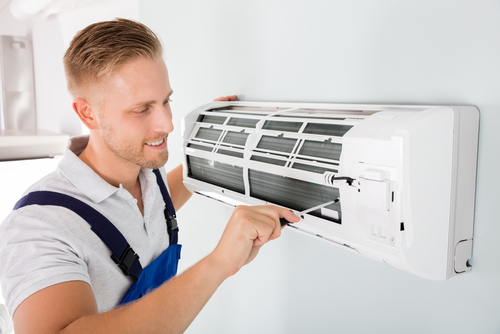 You're adding a top story to your property and you're fearing that it will be warmer than the rest of your home;
You want to provide some additional cooling for your in-house yoga studio or fitness center;
You are tired of sleeping in a hot bedroom and waking up with a stuffy nose every morning;
You want to keep your children's room warm enough at night;
You wish to keep your bathroom aired properly and avoid excess moisture that could lead to unwanted mold infestation, etc.
Rely on the best air conditioning service in Scottsdale and beyond!
If you need any AC repair and installation services, you'll find no better professionals than the seasoned technicians at Hughes Air! With us by your side, you can rest assured that returning to a stuffy, hot home after your hiking trip to Papago Park will be a thing of the past. Instead, you'll get a chance to enjoy fresh air indoors by using your AC system as an air purifier.
Huges Air strives to meet and exceed the expectations of all its clients, so if you're thinking about installing the advanced ductless HVAC zoning system into your residence, reach out to us today. We want to help you increase the comfort of your home and live a stress-free life.