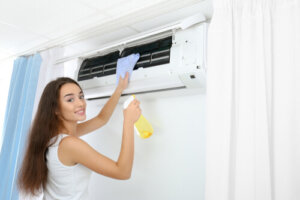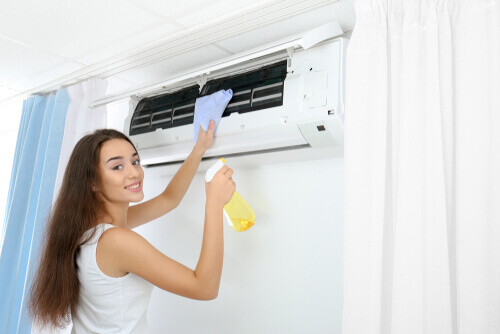 The average air conditioner lives a hard life. Its exterior unit is exposed to the elements, its many moving parts are at constant risk of wear and corrosion, and it tends to run often or even non-stop during the hotter months.
Luckily, proper air conditioner maintenance can keep ACs running properly even after they start nearing the end of their service life. One of the most important parts of this regular maintenance is removing dirt and other debris from your cooling system by giving it an in-depth cleaning.
But how do you clean an air conditioner? We're glad you asked because we've prepared a short guide on how to clean your AC in the spring and get it ready for the cooling season. Read on to learn more.
How do you clean an air conditioner in the spring?
Dirty AC components can result in all sorts of problems, such as lowered energy efficiency, the inability of the AC to reach the optimal settings and even reduced indoor air quality in your home. For this reason, giving your AC a good cleaning a couple of times a year (or hiring the experts to do it), is crucial in order to keep it operating as it should.
Here's how to keep your air conditioner tidy this spring:
1. Replace or wash the filters
The filters are one of the most important parts of your internal AC unit. Their job is to keep debris, dirt, pollens, mold, mites, and other filth from contaminating your indoor air. As a general rule, these filters should be replaced or cleaned (if they're reusable) every 1-3 months.
If you're not sure how to access the filters in your AC, or you don't know if they're washable, your best course of action is to consult with a reputable cooling and heating contractor in Chandler.
2. Clean the evaporator coils
The evaporator is the component that pulls warm air out of your home, cools it, and compresses it (therefore removing moisture) before pushing it back into your house. Depending on how much you use your AC, the evaporator coils should be cleaned a couple of times a year.
However, due to the coils being located in a special coil cabinet and therefore not easily accessible without specialized knowledge and equipment, you shouldn't attempt to clean them yourself unless you have a background as an AC technician.
3. Clean the compressor unit and coils
The large cage that's located outside your house is called the condenser. It houses the fan, the cooling fins, the coolant tubes, and the compressor. It's not unusual for leaves, grass, twigs, and other dirt to find its way into the condenser or get stuck to the fan motor and blades.
You can solve this problem by manually removing any debris you find and gently rinsing off the condenser with a low-pressure garden hose and a gentle spray degreaser.
If there's debris inside your condenser, you'll need to call an HVAC technician to open the unit and clean out the interior. Do not attempt to do this yourself as you may end up damaging the unit and potentially voiding your warranty.
Where can I book professional air conditioner maintenance in Chandler, AZ?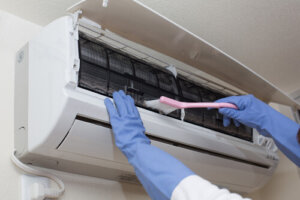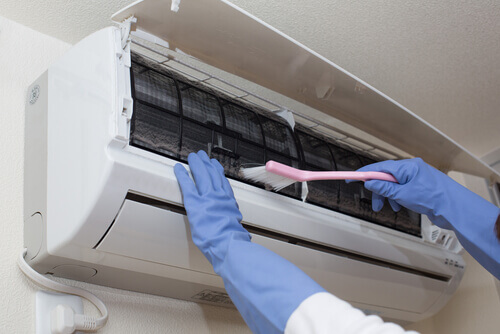 As the lead provider of cooling and heating services in Chandler, Hughes Air is uniquely positioned to meet all your AC maintenance, installation, and repair needs. Our extensive industry experience and client-oriented service has earned us numerous 5-star reviews over the years.
Our technicians will make short work of any AC-related issues you may have while you focus on your other responsibilities or simply enjoy a relaxing afternoon at the Environmental Education Center with your family and friends. Contact us today.