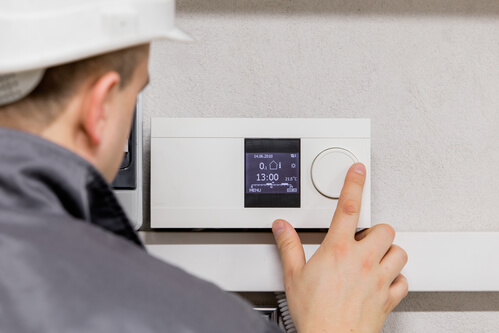 Difficult as choosing a suitable HVAC system for your home can be, there is one solution that rises above all others – a zone control HVAC system. The benefits of spending a bit more money initially are manifold. Let's take a look at what experienced professionals involved with heating service Scottsdale AZ have to say.
It' greener
How, if there are no solar panels on the roof? Well, it is not only renewable energy sources that make your home a tad greener. You can also help the environment by reducing energy consumption. By adding zones to your existing system, there is a possibility of lowering energy consumption by up to 30 percent. And what else does that mean?
It saves money
Although doing our planet a service may not be your priority, reducing the energy bills surely is. Quite simply, you do not have to heat or cool your entire home. You can choose the areas to modify the temperature in, and isolate the rest. It saves energy, thus saving money. So, in the long run, the initial expenses pay off.
What's more, there is even money to be made when deciding to sell your home. Having a zone control system installed greatly boosts the value of your property.
It increases comfort and convenience
We all want to be as comfortable as possible in our homes, but we can't if the temperature isn't just right. With a zone control HVAC system installed by heating service Scottsdale AZ experts, those problems disappear. You can control the temperature of every zone in your home. The days of sweating over a hot stove are over!
As for convenience, it is pretty clear. Having multiple thermostats around your home makes adjusting the temperature a breeze. No more going to the downstairs hallway in search of the thermostat. By adding several ones around the house, creating the perfect setting becomes a lot more convenient.
It eliminates uneven heating and cooling
Most homes without a zone control system have those awful hot and cold spots. A traditional HVAC system simply can't cool or heat the entire home evenly. On the other hand, a zone control system does the trick. As you can adjust the temperature in each zone separately, you better believe that those spots are a thing of the past.
It makes the entire system last longer
The wear and tear of the components in the system is reduced by upgrading it to a zone control system. It is done by choosing what zones to heat or cool, and at what time. By not having the entire system employed all the time, you alleviate the stress from a certain component, thus prolonging the lifespan.
Want to zone? Contact the #1 heating service Scottsdale AZ
If you have managed to make up your mind about installing a zone control HVAC system in your home, don't have any doubts about whom to call. Hughes Air Heating & Cooling wants try to make your home as comfortable as possible. Don't give us the cold shoulder.